Inspired from Le Petit Trianon in Versailles, this decayed and ruined palace in Floresti, Prahova county (apx. 80 km NE of Bucharest), withstood decades of neglect and is still waiting for its redemption.
The Cantacuzino family started building the edifice in 1911 for Princess Alice, Gheorge Cantacuzino's niece. In French neo-Classical style, the palace was set to become an architectural jewel of Romania, with more than a hundred bedrooms, multiple ballrooms, 150ha of parks boasting rare species of plants and trees, hunting and horse riding grounds.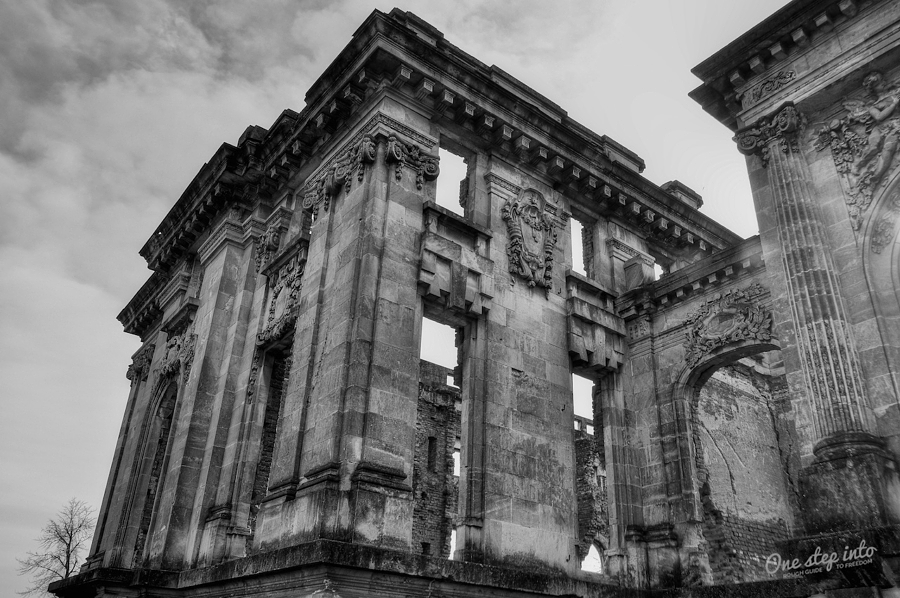 But it was never finished. After Gheorghe Cantacuzino's death in 1913, construction was halted. Moreover, decorative objects were stolen over the years. No one ever lived there, Alice moved abroad and the Princess' Palace succumbed into oblivion.
All that remains today are the outer walls. During WWI, German troops used whatever they could and left the building without its copper roof, terracotta stoves and furnishings. In 1944, the Soviets took some Ionic columns. Then locals and thieves came, taking away brick by brick, ornate decorations, which they used to build stables in their backyards. But the sad history doesn't stop here. Without its basic support structure, the devastating earthquake of 1977 brought a part of the building to its knees.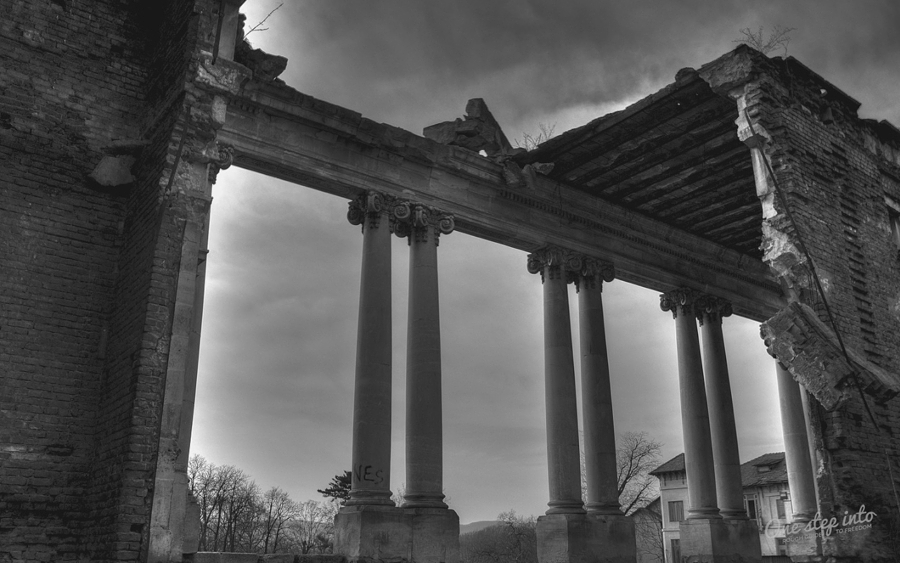 The communist regime saw this domain used for state farming, dog training, military barracks, and since 1965, a tuberculosis hospital. The latter was somewhat of a hindrance in the state's efforts to restore the palace to its deserved glory.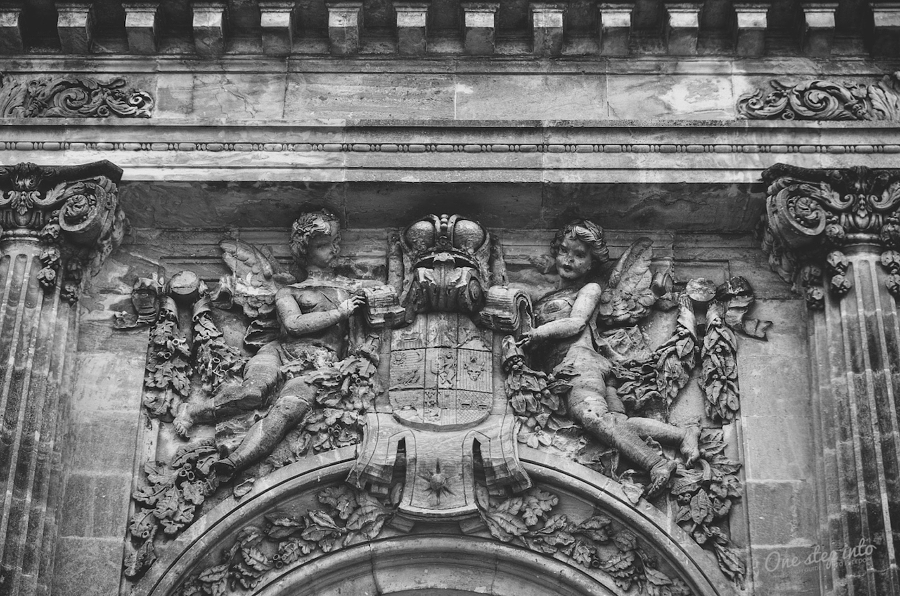 Its doom didn't stop there. The Koch bacillus has infested the grounds and the building's structure is also infested with a fungus which eats away the stone. The palace awaits its slow death in the serene surrounding countryside. Its only chance at survival is an ample restoration plan, for which a design contest was organised in 2015. Its faith is still unknown at the time of writing this article.
If you have the chance, stop by and visit the ruins. Use your imagination to envision what this place could have been.