Stockholm is such a picturesque city, studded with opportunities for photography lovers and spectacular panoramas. Add the unpredictable weather and the urban setting will keep surprising you. I think a photo souvenir is one of the best you can have whilst travelling, so I will share some photography locations in Stockholm which will make you feel the pace of the city. Some are slightly harder to reach, but the payoff is worth it, as it unveils before your eyes.
Belvedere spots are my personal favourites. I look for them in every location I visit and I try to reach them at their best time for photography. To sum up, if there is a high point in the city, that is where you will find us.
1. Monteliusvägen
It is a well-known path among the locals, dotted with terraces and benches, its total length being 416 metres. Great vistas toward Riddarholmen and the old city await you. There are a few ways to get to Monteliusvägen; one of the easiest is to ride the metro to Mariatorget, then walk up Blecktornsgränd until you see a sign leading the way to Monteliusvägen. We enjoyed this spot at least three times during our one-week stay in Stockholm and the atmosphere was always quiet, with locals eager to see a spectacular sunset or sunny May skies.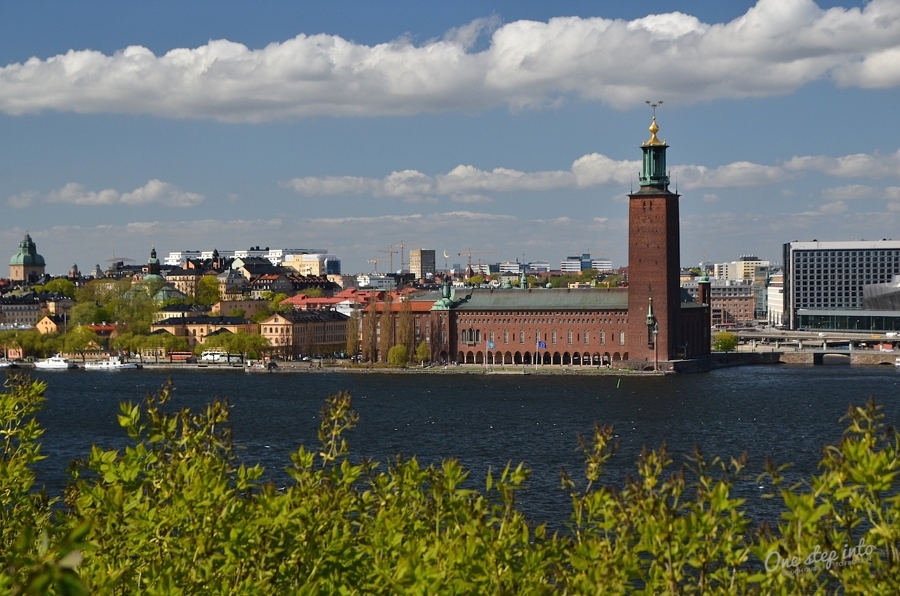 2. Skinnarviksberget
It is the highest natural setting in Stockholm and a popular meeting place for young locals. It is one of my personal favourites because of the relaxed vibe. The view of Riddarholmen and the city hall is amazing, and there are a bunch of photo opportunities on the way there. Be careful on the rocks, especially in bad weather conditions.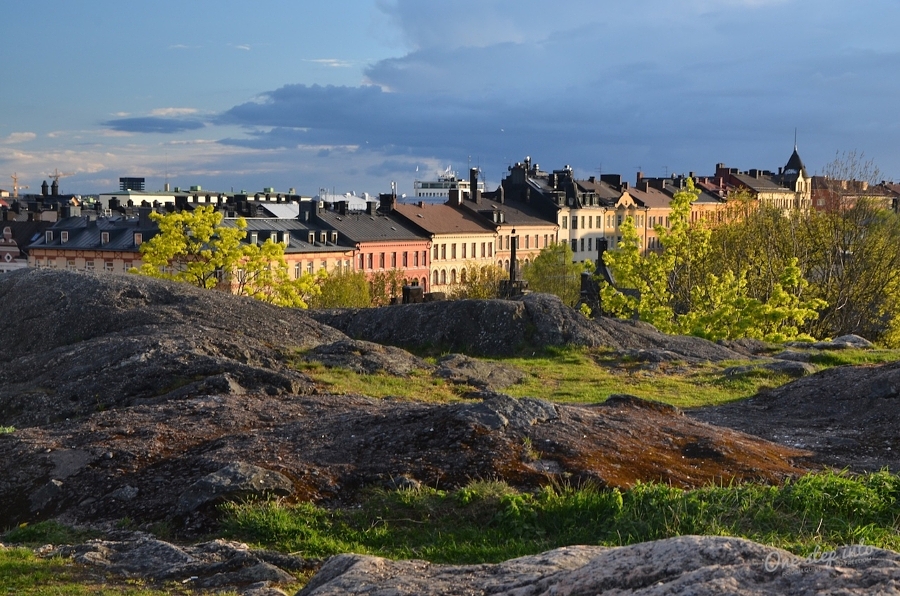 3. Katarinavägen
It is a very popular place in city guides. We experienced a beautiful sunset there and the view of the old city is truly one of the best you can experience. Unfortunately, there was some construction going on at the time of our visit and the resulting photos were not great.
4. Katarinahissen – Slussen
This is the spot which tests your endurance. Katarinahissen is an elevator which used to connect the streets in Slussen with the ones of high Södermalm. It was closed at the time of our visit but its reopening was planned for 2019. We enjoyed a breathtaking view from the adjacent platform (not for the faint-hearted). The easiest way to get there is by metro to Slussen, take the Götgatan exit, up Hökens Gata, then Katarina gångbro (pedestrian crossing). The platform is sturdy, with high netting.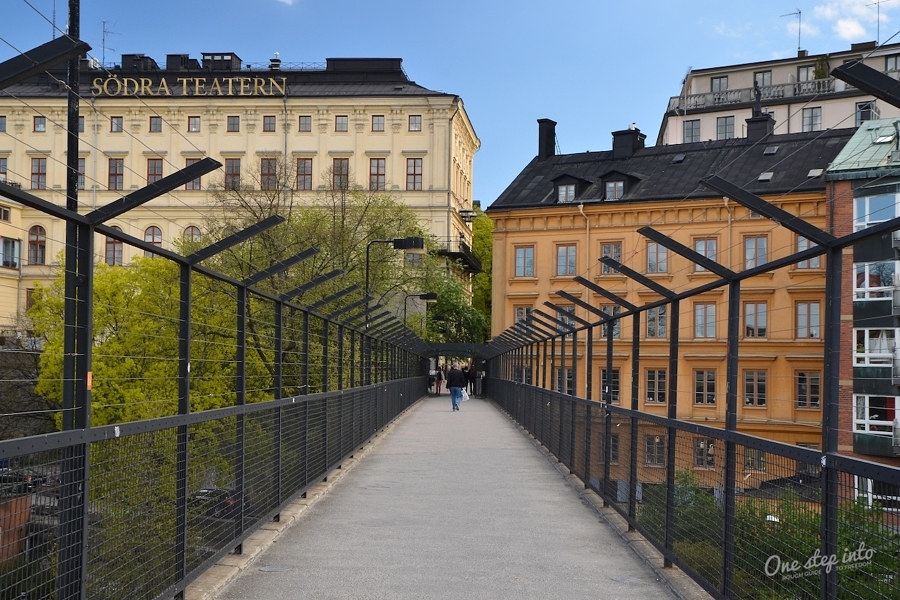 5. City Hall Tower
It offers a 360-degree view of Stockholm – you can access the top after climbing many stairs and entrance is limited to a maximum number of persons for a certain interval of time, including climbing the stairs – around 30 minutes. But we found it was enough to photograph thoroughly. It is not very accessible for tripod handling, the platform is pretty narrow. Also, there is netting all around.
6. Kaknästornet
It is a radio/TV tower in Djurgården. We did not reach it, but it is recommended as one of the best places for views of the archipelago.
7. Västerbron
If you have the patience to cross the bridge and have a good zoom lens, you can spot Riddarholmen, Centralbron and some views of Gamla Stan.
Other great and easily accessible photo spots in Stockholm:
1. Galärparken (the park behind Nordiska museet)
For the view from Djurgården to Strandvägen and Skeppsholmen – an area with benches, terraces and a gorgeous waterfront setting.
2. Stadhusparken
For the view in front of the city hall to Riddarholmen and Södermalm
3. Evert Taubes Terrass on Riddarholmen
View to Kungsholmen – a nice spot for Swedes looking for those rays of sunshine.
4. Skeppsholmsbron and Stromkajen
A gorgeous view of Gamla Stan. We were there for sunrise at 4 AM, in the bitter cold, but the golden light reflecting on the Gamla Stan buildings and the Royal Palace offered us a remarkable memory.
5. Västerlånggatan and the adjacent streets
The more you wander Gamla Stan, the more chances you get to discover hidden gems. Whether it is a chic terrace under a chestnut tree (Brända Tomten), a covert interior courtyard (Brantingtorget) or a runic stone set in the foundation of a house, Gamla Stan is full of fun details.
6. Stortorget
The colourful house facades in Gamla Stan speak for themselves. You will find the stylish Nobel Museum in the same square.
7. Kungsträdgården
If you are lucky enough to visit Stockholm in mid-April, you will fall in love with this spot and the cherry blossom creating a natural pink canopy. Visit some other time and enjoy the spacious and shady lane.
8. Sergels Torg
For a different view of Stockholm – shops and infrastructure.
9. Skansen – view of Nordiska Museet
10. Boat ride!
Any boat ride will offer great views of the city. If time is not on your side, you can cross from Slussen to Djurgården by ferry, for a short and pretty comprehensive ride.
Stockholm is a city which reinvents itself from island to island and season to season. Regardless of the time of visit, it has a unique charm to it. Although I only visited Stockholm once, I hope to come back to visit it another season. And I also encourage you to find more places where you can feel its energy!